Purebreds, Designer Dogs and Pound Puppies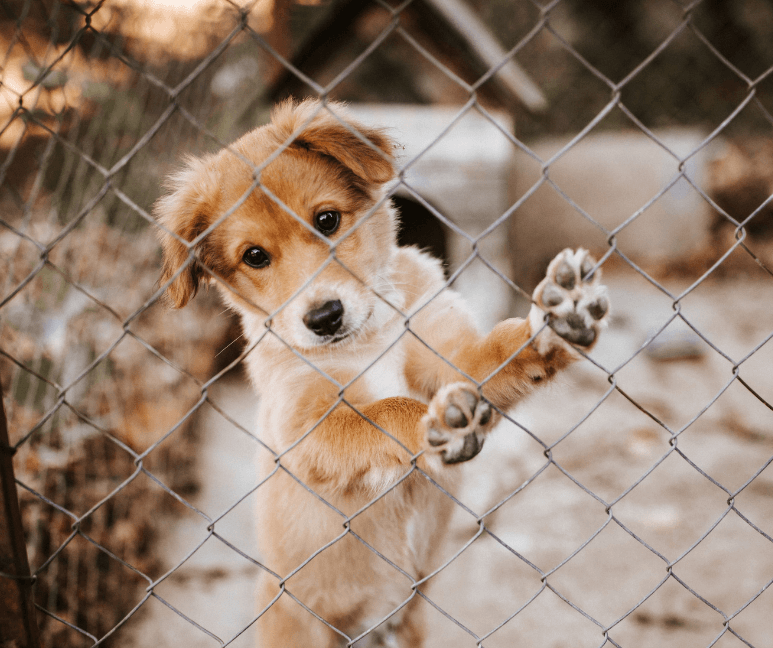 No home is complete without the companionship of man's best friend. When the time is right and a home is ready for a new dog, the next step is the exciting task of researching types of dogs and which will best suit between purebreds, designer dogs and pound puppies. Then the search begins. Here, we address the question of where to find the right dog.
Purebred Dogs
Breeders must register with the ANKC (Australian National Kennel Club), now known as Dogs Australia. Dogs Australia advocates the preservation and conformation of dog breeds. Kennel clubs around the world are notorious for being exclusive and cliquey. It is a product of dog breeders' commitment to the breed. Such intimate, thorough knowledge does oftentimes breed contempt, so to speak. But social inadequacies should be overlooked in favour of their dedication and depth of knowledge. Alongside expertise and advice, registered breeders are usually more than happy to show off a puppy's parents. Pedigree is their business, after all.
Registered breeders issue pedigree papers – proof that the puppy is a purebred. These papers include the heritage of the puppy and include show or dog performance and sports titles in the lineage. Registered breeders of purebreds can be quite discerning about potential buyers and the environment their puppies will live in. Buyer interviews to verify suitability are common.
A prospective dog guardian may have always dreamed of owning a great dane, a pair of Pomeranians or a troop of poodles in every colour. Adopting a purebred means that you get what you want in temperament and in looks. But it comes at a price. A French bulldog puppy will set you back anywhere between $6,000 and $10,000. A saluki puppy costs much the same.
Another issue is health. Though registered breeders screen their dams and sires, certain breeds carry particular health weaknesses that you must be prepared to cater for, especially as they age. Dogs Australia funds research into canine diseases and keeps a database of heritable canine diseases, Orchid. The drop in purebred puppy adoptions is strong motivation for Dogs Australia to uphold their commitment to 'improving the health of all dogs'. According to Animal Medicines Australia, purebred puppy adoptions have declined by 23% since 2016 in favour of designer and shelter dogs.
The Designer Dog
Designer dogs have been around for over three decades with the emergence of the labradoodle – a Labrador cross standard poodle – bred for a blind gentleman with allergies. Cross breeding for traits became a breath of fresh air to the sometimes stuffy world of the pedigree. Poodles are a popular crossbreeding dog breed; their fur doesn't irritate allergy sufferers, and shedding is low. Other popular crossing breeds include the schnauzer, Bichon Frise, Yorkshire terrier, shih-tzu, Maltese, Scottish terrier, west highland terrier and the Havanese. The Havanese is a kind of designer dog turned breed, borne out of cross breeding the blanquito de la Habana, bichon frise and the poodle.
The ethics of producing a made-to-measure dog is a point of conflict in the designer dog versus purebred argument. Is it right to modify a dog's appearance and likely character traits to fit into a consumer's ideal? It seems this is no different to choosing a purebred. The parallel between supporting the production of a dog matching physical attributes, and supporting pure breeding, which does much the same, is clear enough. Purebreeders focus on a dog's appearance, to assure they fit this strict mould. Only dogs that fit these stringent requirements and hold the right pedigree are allowed to register and breed, and to compete in dog shows.
Designer dogs can cost a pretty penny, as much as a purebred. The highly popular cavoodle can set a buyer back upwards of $4,000 for a puppy. A cross breed of a cavalier and a poodle, cavoodles are a toy dog size and retain their puppy looks. A benefit of the crossbred is the range of thick and curly coat colours, and they shed little. They are cute, clever and cuddly. Other popular designer dogs include the puggle (pug x beagle), goldendoodle (golden retriever x poodle), shoodle (shih-tsu x poodle), moodle (Maltese x poodle), king schnauzer (mini schnauzer x cavalier) and the mauzer (Maltese mini schnauzer).
Hereditary Conditions
Upon comparing the health of designer dogs against purebred dogs, evidence to support the apparent logic of a wider gene pool bearing healthier puppies is not compelling. The American Kennel Club argues that designer dogs are just as susceptible to hereditary conditions like hip dysplasia; the research cited suggests a 2% less chance of a mixed breed dog developing the condition.
Other research suggests hip dysplasia is a product of fast growth, poor diet, obesity and injury. No doubt the saying 'Best in show, worst in health' carries a sting; breeders work tirelessly to 'breed out' hereditary conditions to maintain a breed's elevated status.
Shelter Dog
There are over 900 animal shelters across the country, some are run by the RSPCA, Animal Welfare League and Lost Dogs Home. The rest are smaller charities and council shelters. Petbarn helps the cause, encouraging the adoption of shelter dogs and cats through their 115 Adoption Centre stores across Australia.
Covid lockdowns brought an increase in the adoption of dogs. But now, as life returns to normal in fits and starts, rescue centres are seeing an increase in dog surrenders, as some new dog guardians seek to undo their decision to adopt a dog.
There are purebred dogs in animal shelters, and designer dogs too. There are a lot of Australian blue cattle dogs, kelpies and English and American Staffordshire dogs, as well as a range of mixed breeds. Puppies and young dogs are available too. Every dog is assessed. A veterinarian checks, treats, vaccinates and desexes them. Behaviour specialists assess and sometimes train dogs to improve their adoption prospects. A dog is available for adoption once they pass these tests. There are many that do not. Your rescue centre may be open to arranging a temporary stay, so you can trial a dog. These checks and screens are worth the comparatively small fee.
The Homeless Dog
During the last financial year, 22,311 dogs were surrendered to the RSPCA across the country; 8478 were reclaimed by their owners, 8011 found new homes, and 2502 were euthanised – more than 10% of surrendered dogs. The rest remain in shelters or foster care waiting for a home. Adopt A Pet is the RSPCA's online database of Australian cats and dogs that need homes.
At the time of writing, Zeus, a male Siberian Husky/Alaskan Malamute cross in Weston, ACT needed a home. He is six years and eight months old.
Winnie is a beautiful white maremma sheepdog. She is 1 year and 9 months old, waiting for a home in Unanderra, NSW.
Harry, a black and white English Staffordshire Bull Terrier, is nearly six and a half years old, waiting for a home in Noosa, QLD.
Shiloh is a brindle greyhound. She is two years and four months old, waiting in Burwood East, VIC.
These are just four of the thousands of dogs in need of a new guardian and waiting for a safe place to call home.
Aspiring dog guardians may dream of adopting a purebred puppy or designer dog, and every individual has the right to make their own choice. The hope is that the realities of life will feature in the decision making. Adopting a new dog is a big deal, there's no doubting that. To an abandoned dog that was in the wrong place at the wrong time, it is everything. They need a guardian, love and safe homes too.
Read What a Dog Wants for how to make your new purebreds, designer dog or pound puppy feel safe and happy in their new home.